News, facts, stories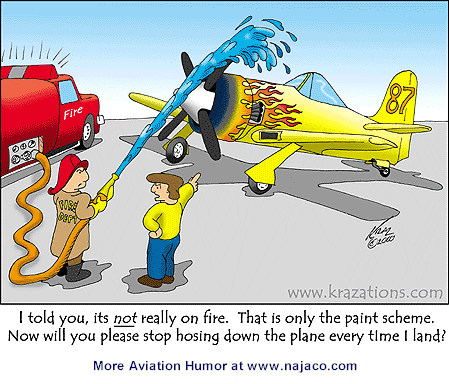 New UK centre for sales and support of Commander Aircraft
FLY BN Ltd has been appointed as the sole UK Approved Aircraft Service Centre for Commander Aircraft Company of Oklahoma, USA. This newly awarded status allows FLY BN to provide factory-approved support for the prestigious range of Commander high performance, four-seat, single engine aircraft manufactured by this company.
CLICK IF YOU WANT TO KNOW MORE...
Commander Owners Take Over - (NewsWire - Jul 7 2005)
The highly regarded Commander line of four-place luxury touring aircraft got a new lease on life last week with the acquisition of the type certificates, tooling and inventory of the bankrupt Commander Aircraft Corporation by an owner-based company called the Commander Premier Aircraft Corporation. Financial details of the acquisition were not released but a news release issued by company President Joel Hartstone suggests he thinks it was a bargain. "As a business, we begin life where most companies seeking to produce new aircraft find themselves after investing three to five years, and up to $100 million, in risky development and testing," he said. Hartstone said plans are to get the parts and service operations running as soon as possible with a return to aircraft production in 2006.
Commander Owners Want To Take Over - (NewsWire - Jun 13 2005)
A group of 50 Commander owners from all over the world have bid on the assets of the bankrupt aircraft manufacturer. They've formed a company called Commander Premier Aircraft Corporation (CPAC) and named Joel M. Hartstone as their president. Hartstone said the bid is to buy "substantially all of the assets" of the company, which is based in Bethany, Okla. A dollar figure wasn't released but Bob Tippens, a director of CPAC, told AOPA that there are no other serious bids. Commander slipped from Chapter 11 reorganization to Chapter 7 liquidation last January after a potential investor defaulted. The company built about 200 of the highly-regarded, speedy and luxurious singles between 1992 and 2002.
Commander Aircraft To Be Liquidated - (NewsWire - Jan 20 2005)
Commander Aircraft is apparently the latest casualty of 9/11 and the generally weak aviation market. The Bethany, Okla., plane-maker has asked a bankruptcy judge to convert its bankruptcy case from a Chapter 11 reorganization to a Chapter 7 liquidation. The company built about 200 of the speedy and luxurious four-place singles between 1992 and 2002. It was hit hard by recent downturn and attempts at attracting new capital apparently failed. Precipitating the most recent turn of events, an investor who had planned to sink $2.8 million into the company for an 80-percent share a couple of weeks ago defaulted and forfeited his $200,000 deposit.
A New Angel For Commander? - (NewsWire - Sep 9 2004)
After Tiger Aircraft pulled out of a deal to acquire Commander Aircraft Co. in July, things were looking pretty bleak for the bankrupt Bethany, Okla., company. But last week, Pilot General Aviation LLC offered to pay $2.8 million for an 80 percent share of the company, the Oklahoman reported on Saturday. The bankruptcy court has given Commander's parent company, Aviation General, until the end of the month to complete the deal. If the deal falls through, the court will order liquidation of the company on Oct. 1. The company said in a statement on Tuesday that it plans to restart production of the Commander 115 and turbocharged Commander 115TC, with deliveries scheduled for the first quarter of 2005, according to the Oklahoman.
Tiger Pulls Out Of Commander Deal - (NewsWire - Jul 19 2004)
A deal that was put together earlier this year to save Commander Aircraft Co. from bankruptcy has fallen through, the Oklahoman reported last week. "Our company's future is uncertain, and new aircraft production will continue to be suspended indefinitely," Commander CEO Wirt Walker said in a news release. On Thursday, Tiger Aircraft, of West Virginia, withdrew its $2.8 million offer to buy out 80 percent of Aviation General, Commander's parent company. Walker said Tiger's "default" was a shock and will prompt "a big lawsuit." Tiger President Gene Criss told the Oklahoman his company didn't default on anything.
...As New Investors Sought - (NewsWire - Jul 19 2004)
Walker said Commander will try to line up new investors, according to the Oklahoman. Commander filed for Chapter 11 bankruptcy protection in December 2002. Walker told AVweb in January 2003 that the company owed about $3.7 million to investors, but operations were "pretty neat and tidy ... [the company] is not overburdened by debt, we just got caught in a cash crunch." He said two years of a weak economy had taken a toll. Tiger and Aviation General struck a deal in February of this year, in which Tiger was to pay about $2.8 million in exchange for 80-percent ownership of Aviation General, which has been the parent company of Commander since 1998.
Tiger Might Buy Commander - (NewsWire - Feb 23 2004)
Commander Aircraft, of Bethany, Okla., could resume production this year if a buyout by Tiger Aircraft, of Martinsburg, W.Va., is approved by shareholders. Tiger, which makes a modern version of the Grumman model by the same name, has offered to buy 80 percent of the shares in Aviation General, the holding company that owns Commander. Commander filed for Chapter 11 bankruptcy in 2002. The deal has to be approved by the 400 shareholders in Aviation General and by the Delaware bankruptcy court. If it goes through, Tiger will have added a heavier, more powerful, more luxurious and slightly faster aircraft to its line.